Wedding Car Hire Gillingham Kent
Wedding Car Hire in Gillingham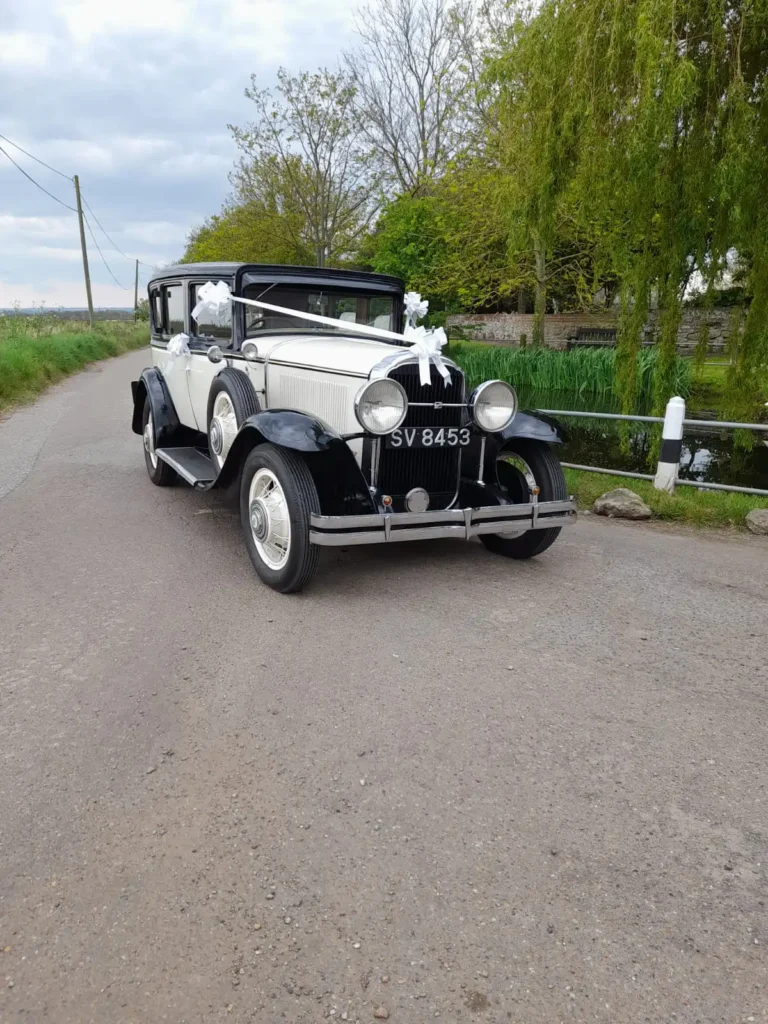 Gillingham's Luxury Wedding Car Hire Company
Wedding Car Hire Gillingham Kent and surrounding areas of Medway. A luxury wedding service by Special Events Hire. We have a wide range of Gillingham wedding cars to choose from, so you're sure to find the perfect one for your big day.

Our Gillingham wedding car hire service is second to none, and we guarantee you'll be delighted with our service. We're passionate about providing the best possible service to our customers, and we'll go above and beyond to make your day extra special.

So if you're looking for Gillingham wedding car hire, please don't hesitate to get in touch. We'd be happy to discuss your requirements and provide you with a quote.
Gillingham Wedding Car Hire in Kent
When it comes to wedding cars, Gillingham Kent has a lot to offer. From classic and vintage cars to modern luxury vehicles, there is something for everyone. 
Whether you are looking for something unique or want a car that will make a statement, Special Events Hire in Gillingham in Kent has a great selection of wedding cars.
With all the available options, deciding which is right for you can be challenging. To help you make the best decision, here are some things to keep in mind when choosing wedding cars in Gillingham, Kent:
The type of car you choose should reflect your personal style and the overall theme of your wedding. A classic or vintage car will be a great choice if you are having a traditional Kent wedding. A luxury vehicle would be a better option for a more modern Gillingham wedding. 
The size of the car is also essential to consider. If you have a large wedding party, you need a vehicle to accommodate everyone comfortably. 
Your budget is another crucial factor when choosing wedding cars in Gillingham Kent. Classic cars & vintage vehicles will usually be more expensive than our modern fleet, so keep this in mind when deciding.
Once you have considered all of these factors, you should be able to narrow down your choices and select the perfect wedding car for your big day. Gillingham in Medway Kent has something for everyone, no matter what your budget or style may be.
Are you looking for something unique in the way of wedding cars? Gillingham Kent boasts several affordable vintage and rare classic vehicles for weddings. Wedding cars are an ideal way to add a touch of luxury and style to your big day without breaking the bank.
If you are on a tight budget but still want something luxurious and stylish, consider hiring one of our modern luxury vehicles. These cars come with all the bells and whistles you expect from a high-end vehicle but without the hefty price tag. 
Special Events Hire offer this wedding car hire service in Gillingham Kent, so you are sure to find the perfect car for your big day.
You are sure to find the perfect wedding car to suit your needs. Start your search today and make your dream wedding a reality!
If you're looking for a wedding venue with a difference, look no further than Gillingham in Kent. This picturesque town in Medway is home to some of the most stunning landmarks in the country, making it the perfect place to tie the knot.
Whether you're looking for a traditional church wedding or something unique, Gillingham in Kent has it all. There are plenty of grand wedding venues to choose from for couples who want to get married in style, including stately homes and manor houses. If you're after something a little more low-key, there are also plenty of charming country pubs and intimate hotels to hold your event in Gillingham.
Gillingham Kent an Iconic Wedding Location
Gillingham is home to breathtaking coastal scenery, making it the perfect place for wedding photos. The town is situated on the River Medway, with plenty of parks and gardens. For couples who want a wedding with a difference, why not tie the knot in one of Gillingham's picturesque settings?
So if you're looking for a wedding venue with character and charm, Gillingham is the perfect place to start your search. With its picturesque setting and wealth of wedding venues, it's sure to be a day to remember.
Gillingham Wedding Venues
If you're looking for a unique wedding venue in Gillingham Kent, consider these gorgeous settings that you can find in Medway. There's something for everyone, from castles and country estates to rustic barns and waterfront properties. With so many choices, you're sure to find the perfect place to celebrate your big day.
Take a look at these wedding venues in Gillingham Kent, and start planning your dream day today!
Bredhurst Woods
For a rustic and intimate setting, look no further than Bredhurst Woods. This secluded forest is perfect for exchanging your vows and celebrating with your closest family and friends.
The Waterfront
The waterfront is ideal for a unique and unforgettable setting. With its spectacular views of the River Medway, this area of Gillingham is sure to make your wedding day truly special.
Kent Life Heritage Farm Park
If you're looking for a fun and quirky setting for your big day, Kent Life Heritage Farm Park is a great choice. With its array of animals and historic buildings, this venue will give you a memorable wedding day.
Those are just some unique and stunning wedding locations near Gillingham in Medway Kent. Which one will you choose for your big day?
Location Information on Gillingham Medway Kent
Gillingham Town of Medway
Gillingham is a town located in the county of Kent in England. The town has a population of around 108,000 (July 2022) and is situated on the River Medway.
The town is home to several tourist attractions, including Gillingham Marina, Gillingham Park, and the Riverside Museum. The town also has many schools and colleges, making it an ideal place to live for families.
If you're looking for somewhere to live in Kent that has everything you need, then Gillingham could be the perfect place for you. With its excellent schools, parks, and tourist attractions, it's easy to see why so many people choose to call this town home. So why not come and take a look for yourself? You might just fall in love with Gillingham.
Gillingham Wedding Car Hire & Chauffeur Service Medway Kent
Special Events Hire Car in Gillingham
Are you looking for wedding car for hire in Gillingham Kent? Here at Special Events Hire Wedding Cars, we offer a wide range of cars for your special day. Whether you are looking for something classic, traditional, or modern, we have the perfect car. Our wedding car experts will work with you to find the ideal vehicle for your needs and ensure your wedding day is unforgettable. 
Contact us today to learn more about our services!
View our available chauffeured cars for hire to find your dream wedding car today.
Special Events Hire Wedding Services Kent
High-quality car rentals and a 5-star wedding service in the Medway and surrounding areas of Kent. Find the most elegant luxury cars in the United Kingdom right here.
Lavish classic bridal cars of the 1930s & 1970s. Hire iconic automobiles from companies including Rolls Royce & Daimler Limousines.
Classic Wedding Car Hire for a Memorable Wedding
When you leave the church or wedding venue in one of our classic wedding cars, your guests will enjoy a spectacular, traditional and classic car show. This is the place where many photos are taken, the pictures which people will remember forever after the wedding.
As you exit the church, you will be greeted by your chauffeur at the entrance of your luxury wedding car. During the journey, you can meet the photographer and take beautiful photographs. These can take place at the many beautiful viewpoints found in Kent UK.
Our team will take care of delivering only the highest quality special events service near you. 
We have the perfect classic style and vintage style transport options to suit everyone in our collection of vehicles.
Find your dream wedding car in our selection of luxury cars. All of our products are available at affordable prices. We specialise in traditional, classic cars and modern cars and unique wedding car designs from Rolls-Royce, Daimler and other brands.
View our available chauffeured cars for hire to find your dream wedding car today.
We do not provide prices online as each special events hire will be specific depending on the destination, reception location and any optional extras or services required.
Contact us today for availability and prices.
Deposit to reserve the date
A deposit of £100 is required prior to the day of your special events hire to reserve the date of your booking.
Special Events Hire is a luxury wedding car hire company that offers exceptional, unique and prestigious vehicles. Affordable and luxurious traditional chauffeur-driven cars from excellent brands such as Daimler, Buick, Audi & Rolls-Royce. Whatever vehicle you desire for your dream car, we are sure to have the perfect wedding car available at competitive rates in Medway Kent, UK.
The provider you can trust
All of our wedding cars are meticulously maintained to the highest standard in the UK. All of vehicles receive regular servicing and are fully insured and MOT certified.
All cars booked with us are chauffeured by an experienced smartly dressed driver.
In case of any problems with our cars on the day of your event, we guarantee to provide a backup vehicle with no effect to the itinerary agreed upon. Decorated in matching ribbons and bows, polished & ready to ensure you arrive on time & in full splendour if anything were to happen.
Wedding Car Hire Gillingham Kent
"Special events made my wedding day perfect. We hired the silver shadow rolls Royce for our wedding car . I was so impressed when it turned up. It was so shiny and clean and smelt lovely. What I want to really say is the chauffeur Paul was so nice. I was so nervous yet he told me jokes and made me feel so at ease. Thank you for putting me in a good place and making my wedding day the best ever! I would recommend this service to anyone as it was affordable and they go that extra effort."
"Amazing service, polite and friendly chauffeur made me feel at ease on such a special day. Arrived in excellent time and stayed around after for photos. They have a beautiful 1930 buick which is in excellent shape for its year photos don't do it justice."