Rolls Royce Wedding Car Hire
1979 Rolls Royce
Silver Shadow II
75 yr Anniversary Edition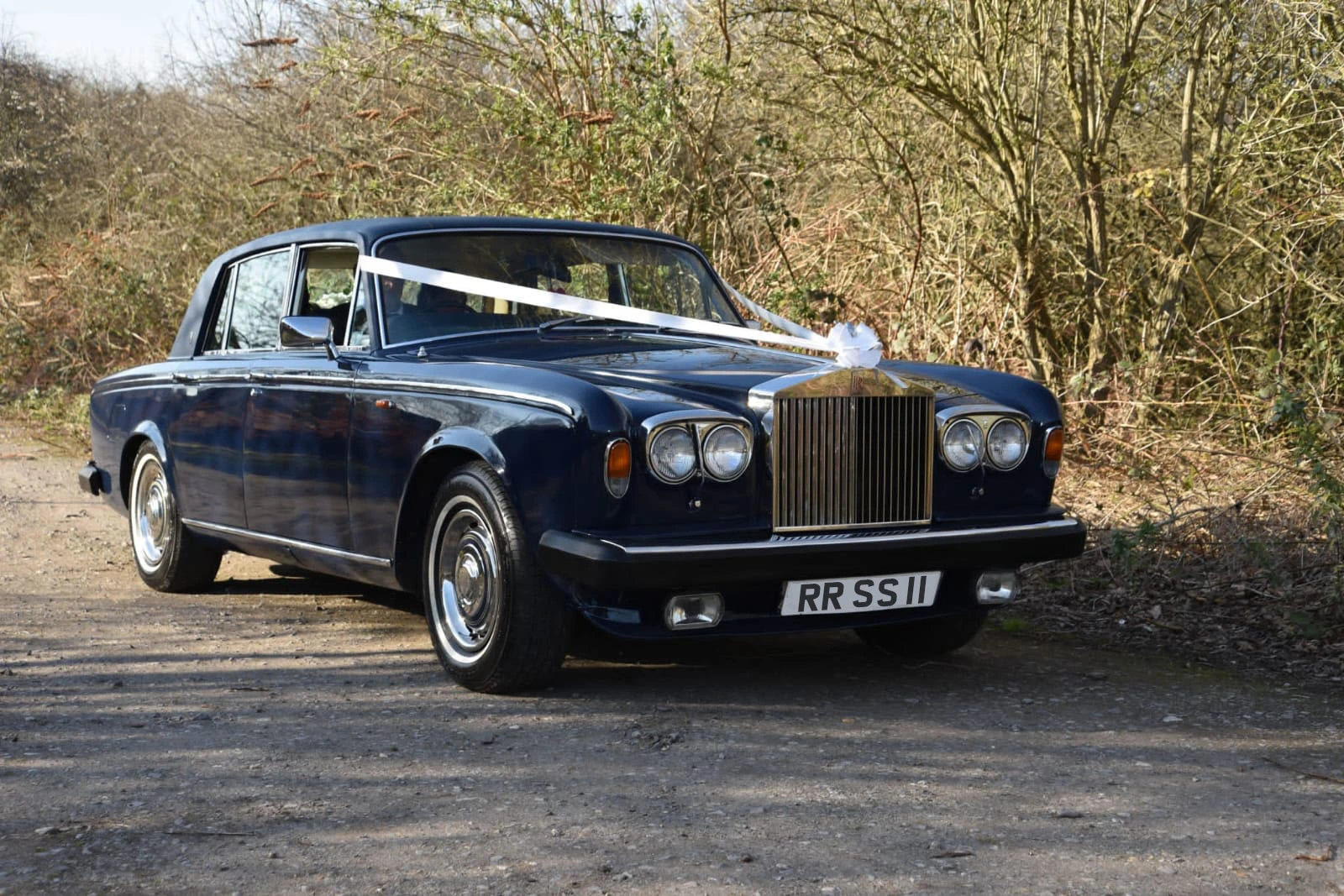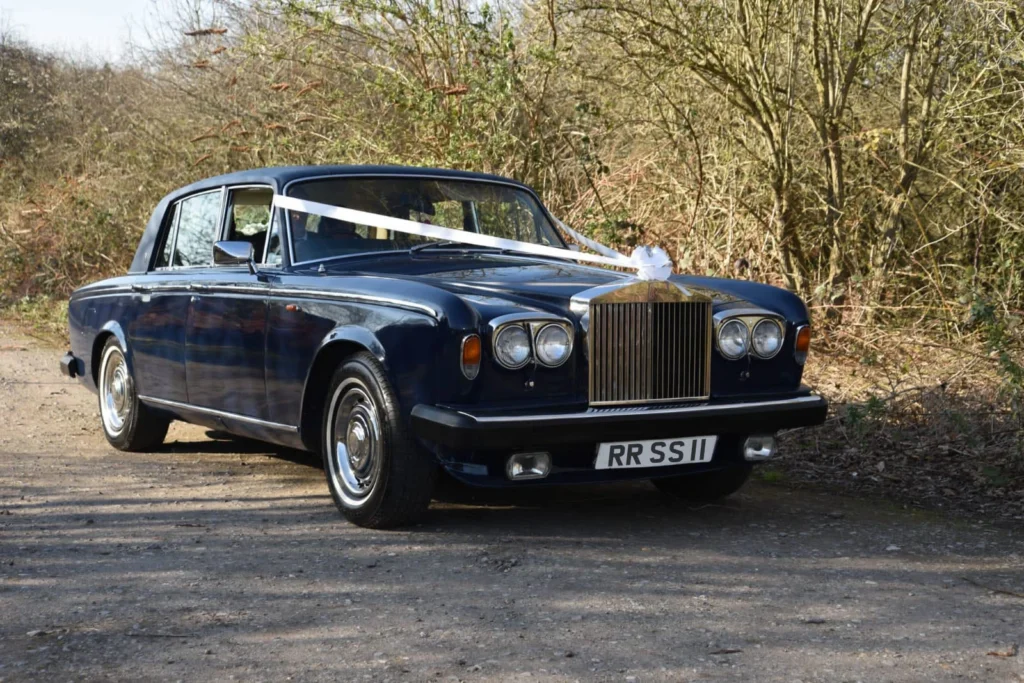 Rolls Royce Classic Wedding Car Hire
Are we ready to tie those wedding knots? Do you need to make reservations for your wedding car hire?

If you have not yet put the car on the list, you should look at the stunning 1979 Rolls Royce Silver Shadow II from Special Events Hire Wedding Cars in Kent.
Our wedding car hire offers you a complete chauffeur-driven Rolls Royce service to you give you the grandest entrance into one of the most unforgettable experiences you will always remember.
1979 Rolls Royce Silver Shadow 2 Wedding Car Hire in Medway & Kent
Anniversary Edition Rolls Royce
Rolls Royce is the definitive wedding vehicle in every era. The Rolls Royce Silver Shadow II wedding car has a beautiful interior design and elegant accessories and is a popular choice for many couples.
Our Medway chauffeurs at Special Events Hire will cater to you on your big day and handle all your wedding day transport needs in our authentic anniversary edition 1979 Rolls Royce Silver Shadow II.
Our luxury car hire in Medway Kent provide the best possible service at the highest quality.
The Rolls-Royce Silver Shadow II Anniversary Edition was launched in 1979 to commemorate the 75 year anniversary of the Rolls-Royce company.
The company was founded in 1904 and released The Silver Shadow II Anniversary edition motor car with distinctive red badges on the boot lid and radiator grill emblem with a commemorative plaque in the glove compartment of the dashboard which reads..
"This motor car is one of 75 for our United Kingdom customers with a special badge to mark the 75th Anniversary of Rolls-Royce."
Luxury Rolls Royce wedding car hire in Medway & Kent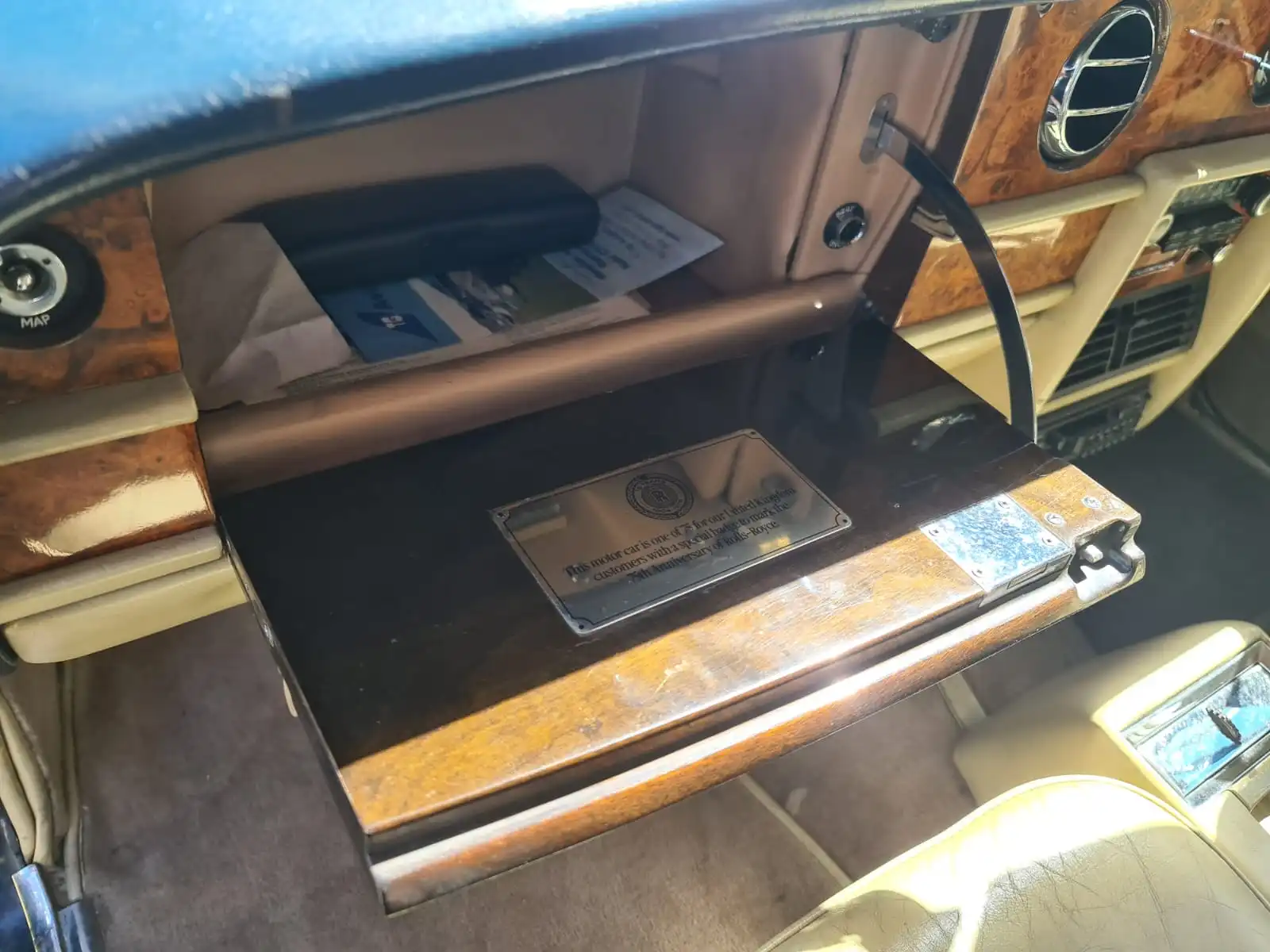 In its time, Rolls Royce was renowned for producing the best marriage automobiles. Rolls Royce wedding vehicles are popular among newlywed couples due to their elegant exterior and stylish design features.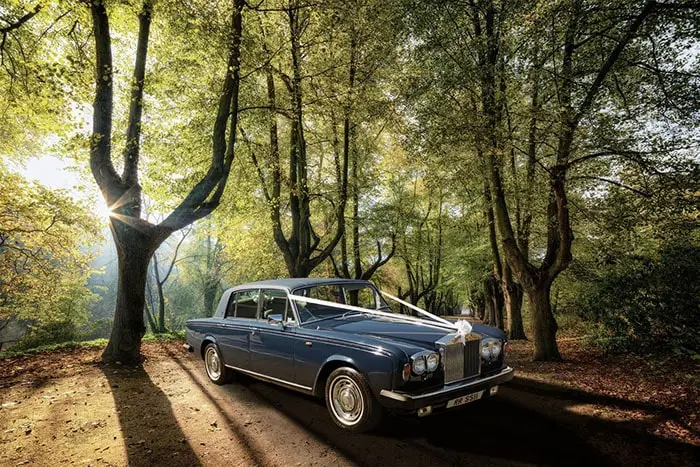 Rolls Royce Wedding Car Hire Medway
Our Medway car hire services include wedding car hire to venues in the city centre, hotels and restaurants for weddings. You get the best service no matter what you want from us if you're planning a wedding in Medway Kent.

Special Events Hire Wedding Cars can provide the ideal vehicle for your wedding in Medway and its surrounding towns of Maidstone, Gravesend and Dartford in Kent.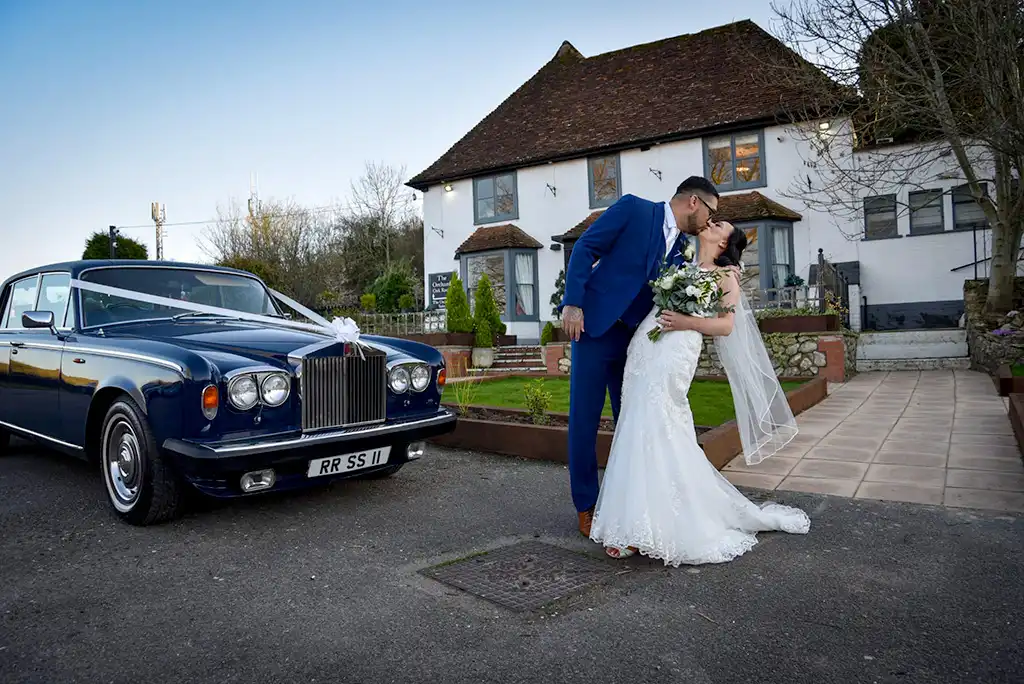 Contact Us now to get more info regarding our hassle-free reservation process and availability of wedding car rentals. Our wedding car hire services in Medway are adapted to suit each customer, so no matter how you wish to travel to your wedding we are there for you.

The Rolls Royce wedding car is very popular due to its rarity & class. We're confident we can provide the most reliable service of classic wedding hire for all our customers.

Book this vintage Rolls Royce Silver Shadow II from our company and you will get the luxury of your chauffeur to treat you to the most regal wedding.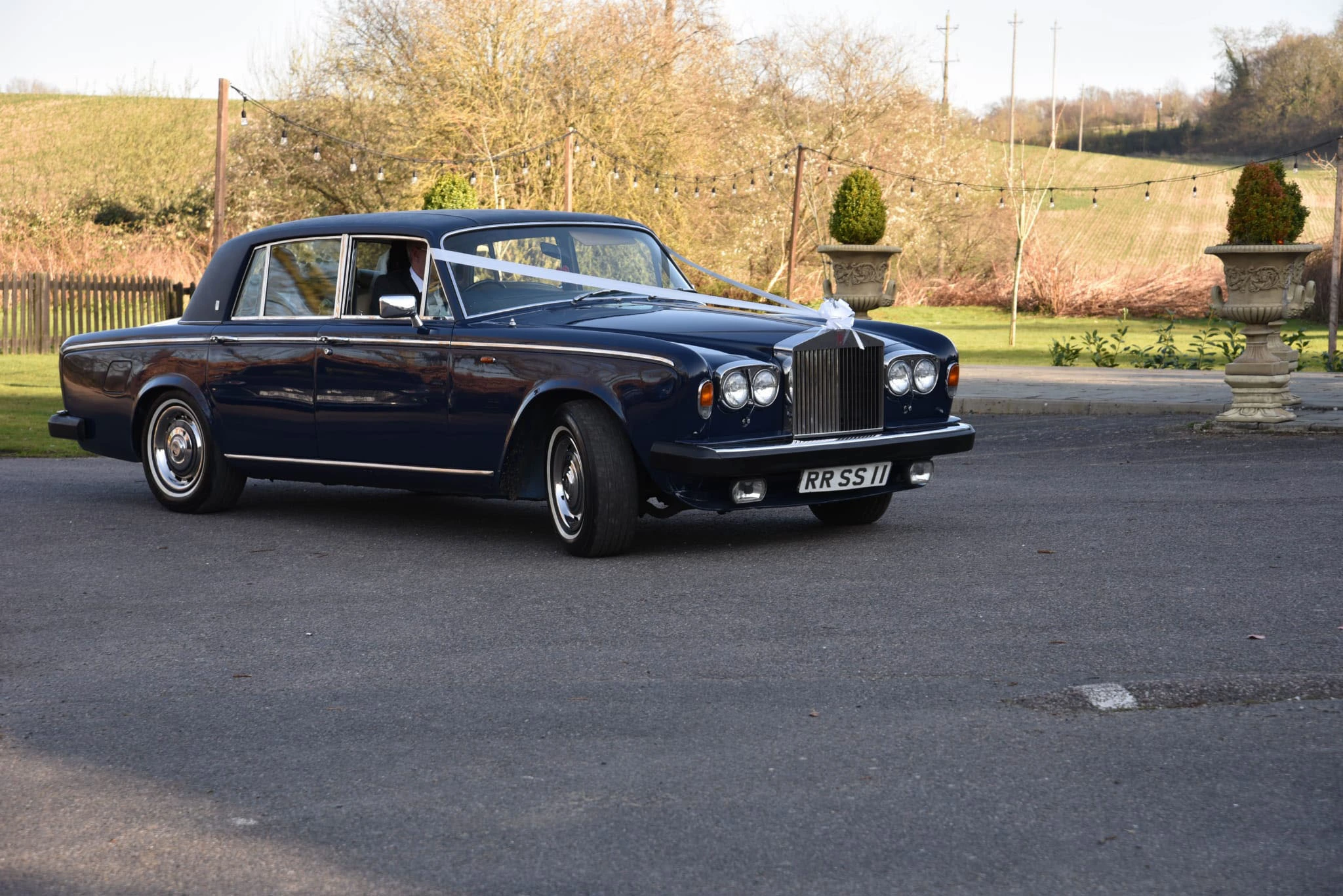 Why book our Rolls Royce wedding car?
A Rolls Royce wedding vehicle is an ideal gift for a wedding party. Your wedding date is one of the best days of your life, so you must choose the ideal car. For an unforgettable wedding day you should select a Special Events Hire chauffeur-driven Rolls Royce Silver Shadow II wedding car.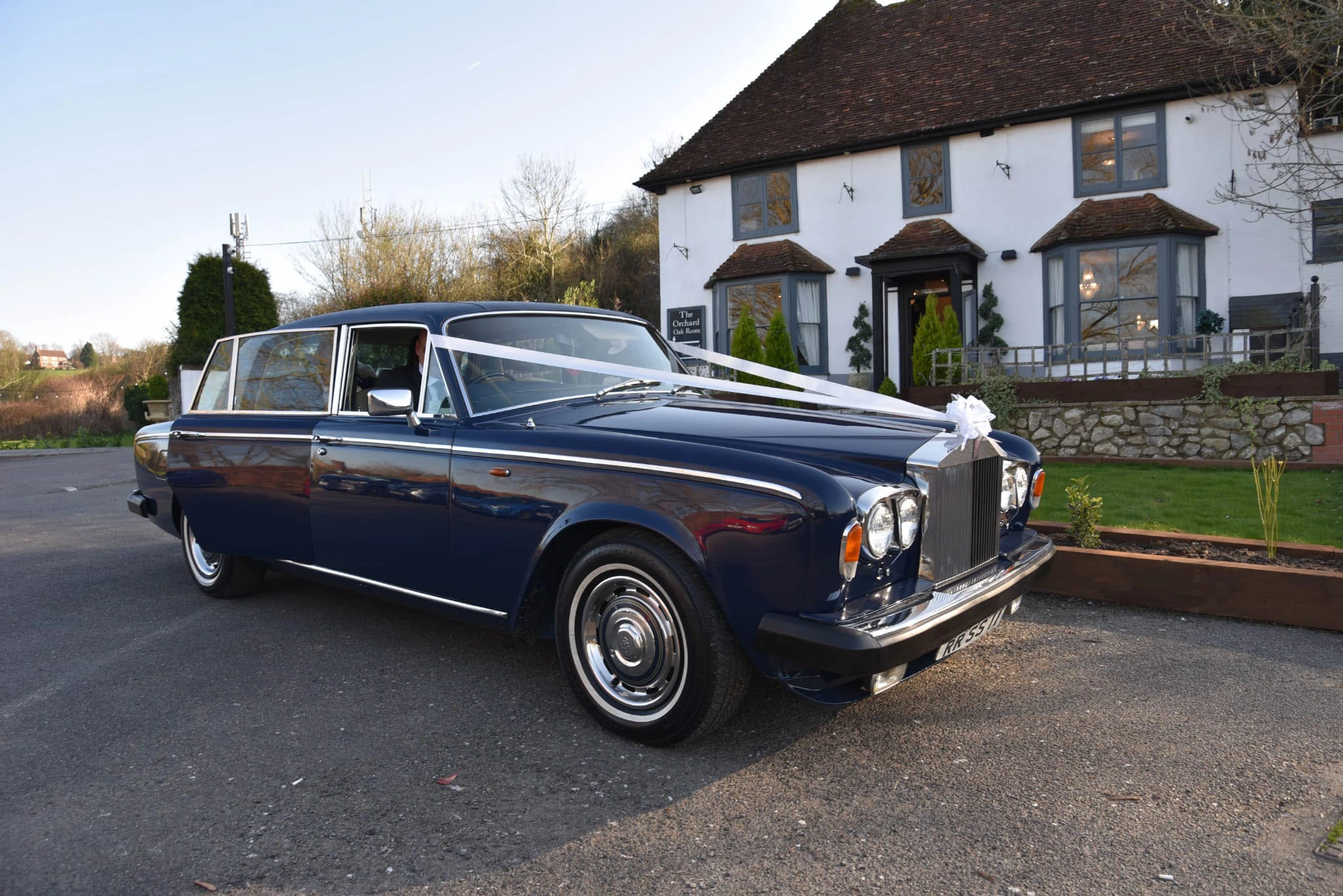 Your Rolls Royce will be decorated in the ribbon colour of your choice at no extra cost to you.

Rolls Royce is known for creating stunning luxury vehicles with outstanding designs that truly separate them from the crowd.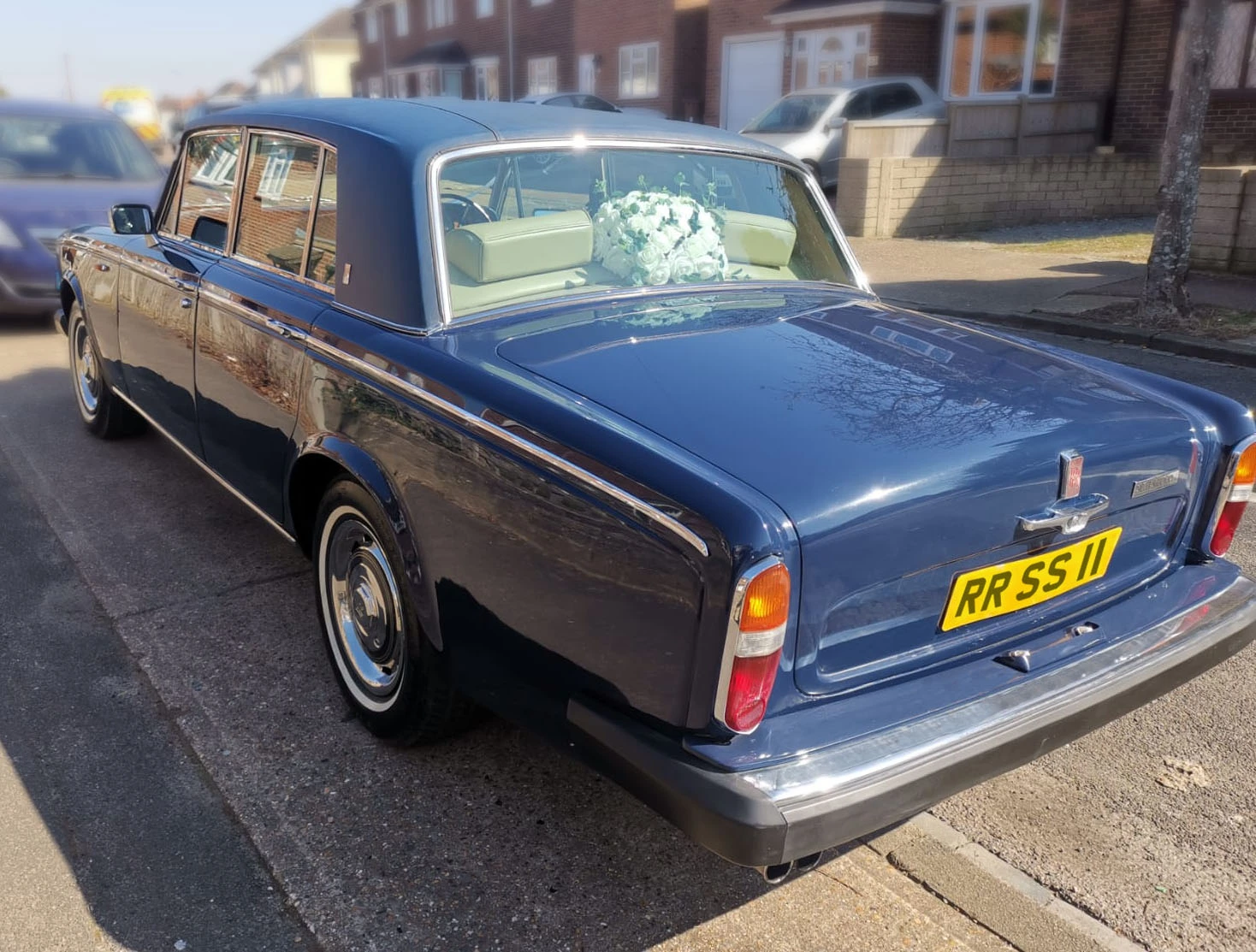 Limited Edition Red Rolls Royce Badge
This Rolls Royce Silver Shadow II is one of 75 released to United Kingdom customers with a special red badge to mark the 75th Anniversary of Rolls-Royce.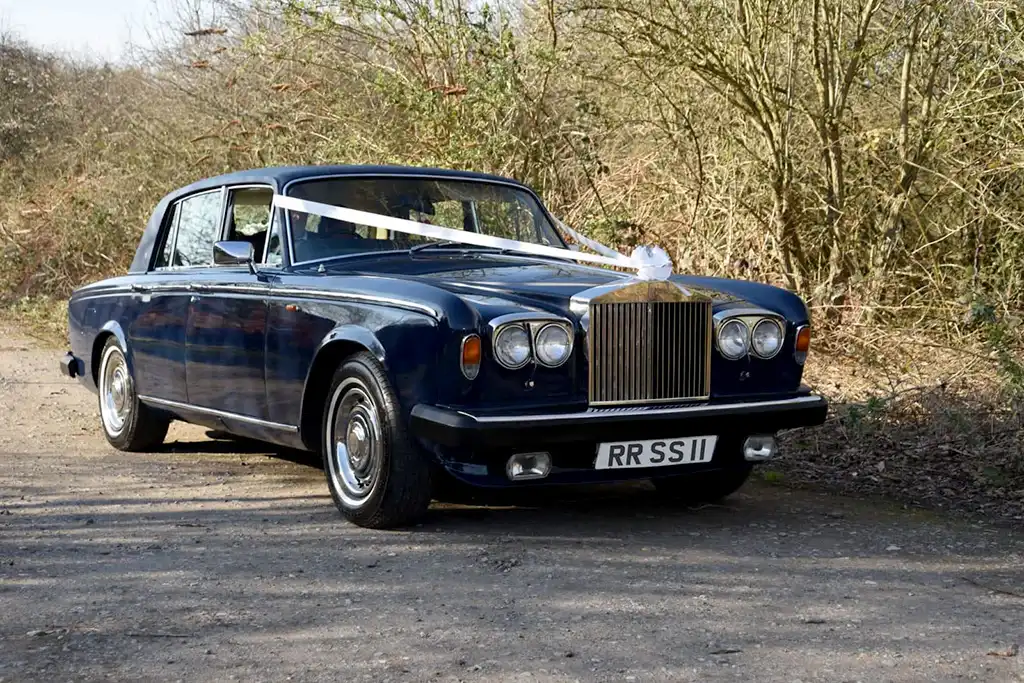 Rolls Royce Classic Wedding Car Hire
Get this rare anniversary edition Rolls Royce wedding car today for a royal wedding. Wedding vehicle rentals can be booked up to a week before your booking date. However we advise you to reserve your date for this Rolls Royce as early as possible, as this is one of our most popular wedding hire cars.

Avoid disappointment and call us today.
Special Events Hire Wedding Services Kent
High-quality car rentals and a 5-star wedding service in the Medway and surrounding areas of Kent. Find the most elegant luxury cars in the United Kingdom right here.
Lavish classic bridal cars of the 1930s & 1970s. Hire iconic automobiles from companies including Rolls Royce & Daimler Limousines.
Classic Wedding Car Hire for a Memorable Wedding
When you leave the church or wedding venue in one of our classic wedding cars, your guests will enjoy a spectacular, traditional and classic car show. This is the place where many photos are taken, the pictures which people will remember forever after the wedding.
As you exit the church, you will be greeted by your chauffeur at the entrance of your luxury wedding car. During the journey, you can meet the photographer and take beautiful photographs. These can take place at the many beautiful viewpoints found in Kent UK.
Our team will take care of delivering only the highest quality special events service near you. 
We have the perfect classic style and vintage style transport options to suit everyone in our collection of vehicles.
Find your dream wedding car in our selection of luxury cars. All of our products are available at affordable prices. We specialise in traditional, classic cars and modern cars and unique wedding car designs from Rolls-Royce, Daimler and other brands.
View our available chauffeured cars for hire to find your dream wedding car today.
We do not provide prices online as each special events hire will be specific depending on the destination, reception location and any optional extras or services required.
Contact us today for availability and prices.
Deposit to reserve the date
A deposit of £100 is required prior to the day of your special events hire to reserve the date of your booking.
Special Events Hire is a luxury wedding car hire company that offers exceptional, unique and prestigious vehicles. Affordable and luxurious traditional chauffeur-driven cars from excellent brands such as Daimler, Buick, Audi & Rolls-Royce. Whatever vehicle you desire for your dream car, we are sure to have the perfect wedding car available at competitive rates in Medway Kent, UK.
The provider you can trust
All of our wedding cars are meticulously maintained to the highest standard in the UK. All of vehicles receive regular servicing and are fully insured and MOT certified.
All cars booked with us are chauffeured by an experienced smartly dressed driver.
In case of any problems with our cars on the day of your event, we guarantee to provide a backup vehicle with no effect to the itinerary agreed upon. Decorated in matching ribbons and bows, polished & ready to ensure you arrive on time & in full splendour if anything were to happen.
Rolls Royce Silver Shadow 2 Wedding Car Hire in Medway & Kent
"Special events made my wedding day perfect. We hired the silver shadow rolls Royce for our wedding car . I was so impressed when it turned up. It was so shiny and clean and smelt lovely. What I want to really say is the chauffeur Paul was so nice. I was so nervous yet he told me jokes and made me feel so at ease. Thank you for putting me in a good place and making my wedding day the best ever! I would recommend this service to anyone as it was affordable and they go that extra effort."
"Amazing service, polite and friendly chauffeur made me feel at ease on such a special day. Arrived in excellent time and stayed around after for photos. They have a beautiful 1930 buick which is in excellent shape for its year photos don't do it justice."