Wedding Car Hire Kent Medway - Rochester - Chatham - Gillingham - Rainham - Strood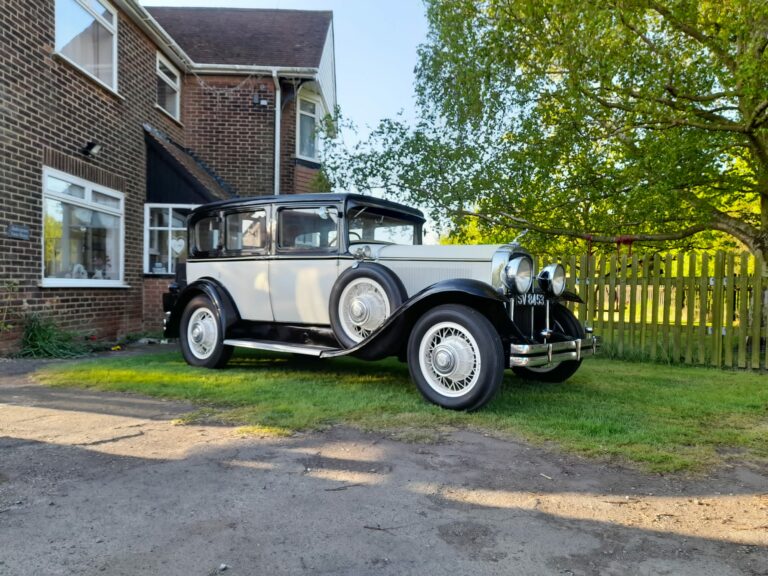 Wedding Car Hire Kent & Medway - Rochester - Chatham - Gillingham - Rainham - Strood
Special Events Hire is a wedding car hire company located in Medway Kent. We offer wedding car hire, vintage wedding cars, classic wedding cars, and professional chauffeurs. Our photo booth rentals are also a hit!

Contact us today to book your rental for your Kent wedding!
Wedding Car Hire Kent Coverage Area
Kent Wedding Cars Coverage Area
We are a luxury wedding car hire company and provide wedding services to the Medway Towns of Kent and surrounding areas in the United Kingdom.
Special Events Hire is staffed by a dedicated team of wedding car professionals who provide a bespoke service to your wedding car hire in Kent. We believe in providing the best customer experience and our high-quality service provided will make your wedding a memorable event.
Find your dream car in our selection of luxurious classic cars such as a vintage Rolls Royce available for hire in Kent.
Wedding Car Hire Kent & Medway
Special Events Hire Wedding Car Professionals
We understand that your wedding day is one of the most important days of your life. That's why we offer a wide range of wedding services to make sure your day is perfect. Medway Kent is a beautiful area to get married in, and we're proud to be able to offer the perfect wedding car to couples getting married in the area.
If you're looking for vintage or classic wedding cars, we have an excellent selection for you to choose from. We also offer a professional chauffeur service so you can relax and enjoy your big day in luxury. Also, if you want to add something extra special for your guests, our photo booth provides the perfect entertainment for your special day. 
---
Wedding Car Hire Kent Tips for the perfect Kent wedding
There are few places in the world as beautiful as Medway Kent. From the rolling hills to the stunning coastline, it's easy to see why so many couples choose to tie the knot here. If you're planning a wedding in Medway Kent, here are a few tips to help you make it a wedding ceremony to remember.
Wedding Venues in Medway Kent
First, pick a wedding venue that reflects your style. Whether you're looking for a rustic barn or a glamorous ballroom, there's sure to be a venue in Medway Kent that's perfect for you.
Next, don't forget to factor in the weather when choosing your wedding date. The summer months are typically the busiest (and most expensive) time of year to get married, so if you're on a budget, consider getting married in the spring or fall instead.
Photo Booth Hire in Kent
Consider hiring a photo booth to provide memorable entertainment for your guests. A Photo Booth can provide a personal touch to your special day.
Wedding Services in Medway Kent
Finally, make sure to take advantage of all the wedding resources Medway Kent has to offer. There are plenty of wedding planners and photographers in the area who can help make your big day perfect.
Take a look at our Partners & Venues for amazing wedding services in Medway.
Wedding Transport
So if you're looking for a beautiful place to tie the knot, look no further than Medway Kent. With its stunning scenery and abundance of wedding resources, it's everything you could ever want in a wedding destination.
Wedding Day Transport Medway Kent UK
The Kent town of Medway is situated in the heart of the county, on the River Medway. The town dates back to Roman times and was known as Durobrivae, which meant 'stronghold by the bridge'. Medway has a long and varied history, and has been home to many famous people over the years.
Medway is best known for its maritime heritage, and there are many things to see and do related to this. The Medway Maritime Museum is a great place to learn about the area's rich history, and there are also several historic ships moored in the town, including HMS Gannet and HMS Cavalier.
Medway is also home to a number of parks and green spaces, perfect for a spectacular wedding event on a sunny day. Rochester Castle Gardens and Rochester Cathedral Close are both great choices for a romantic Medieval setting, and Capstone Country Park is great for those who are planning an outdoor event.
Whether you're interested in history, maritime heritage or looking for the most beautiful surroundings to get married in, Medway is the perfect setting for your wedding day transport.
The Perfect Wedding Locations in Medway Kent
There are a lot of beautiful locations for weddings in Medway. If you are looking for a classic and elegant wedding, then you should definitely consider getting married in one of these stunning venues.
Here are 7 Medway wedding venues that are the perfect settings for your vintage or classic wedding cars.
As you can see, there are a lot of beautiful places to get married in Medway. If you are looking for a classic and elegant wedding, then you should definitely consider getting married in one of these stunning venues.
Arriving at one of these beautiful locations in a classic car or vintage car is the perfect way to make your wedding day even more special.
Special Events Hire Wedding Services Kent
High-quality car rentals and a 5-star wedding service in the Medway and surrounding areas of Kent. Find the most elegant luxury cars in the United Kingdom right here.
Lavish classic bridal cars of the 1930s & 1970s. Hire iconic automobiles from companies including Rolls Royce & Daimler Limousines.
Classic Wedding Car Hire for a Memorable Wedding
When you leave the church or wedding venue in one of our classic wedding cars, your guests will enjoy a spectacular, traditional and classic car show. This is the place where many photos are taken, the pictures which people will remember forever after the wedding.
As you exit the church, you will be greeted by your chauffeur at the entrance of your luxury wedding car. During the journey, you can meet the photographer and take beautiful photographs. These can take place at the many beautiful viewpoints found in Kent UK.
Our team will take care of delivering only the highest quality special events service near you. 
We have the perfect classic style and vintage style transport options to suit everyone in our collection of vehicles.
Find your dream wedding car in our selection of luxury cars. All of our products are available at affordable prices. We specialise in traditional, classic cars and modern cars and unique wedding car designs from Rolls-Royce, Daimler and other brands.
View our available chauffeured cars for hire to find your dream wedding car today.
We do not provide prices online as each special events hire will be specific depending on the destination, reception location and any optional extras or services required.
Contact us today for availability and prices.
Deposit to reserve the date
A deposit of £100 is required prior to the day of your special events hire to reserve the date of your booking.
Special Events Hire is a luxury wedding car hire company that offers exceptional, unique and prestigious vehicles. Affordable and luxurious traditional chauffeur-driven cars from excellent brands such as Daimler, Buick, Audi & Rolls-Royce. Whatever vehicle you desire for your dream car, we are sure to have the perfect wedding car available at competitive rates in Medway Kent, UK.
The provider you can trust
All of our wedding cars are meticulously maintained to the highest standard in the UK. All of vehicles receive regular servicing and are fully insured and MOT certified.
All cars booked with us are chauffeured by an experienced smartly dressed driver.
In case of any problems with our cars on the day of your event, we guarantee to provide a backup vehicle with no effect to the itinerary agreed upon. Decorated in matching ribbons and bows, polished & ready to ensure you arrive on time & in full splendour if anything were to happen.
"Special events made my wedding day perfect. We hired the silver shadow rolls Royce for our wedding car . I was so impressed when it turned up. It was so shiny and clean and smelt lovely. What I want to really say is the chauffeur Paul was so nice. I was so nervous yet he told me jokes and made me feel so at ease. Thank you for putting me in a good place and making my wedding day the best ever! I would recommend this service to anyone as it was affordable and they go that extra effort."
"Amazing service, polite and friendly chauffeur made me feel at ease on such a special day. Arrived in excellent time and stayed around after for photos. They have a beautiful 1930 buick which is in excellent shape for its year photos don't do it justice."